Current Projects
Evaluating a Brief Behavior Rating Scale as a Progress Monitoring Measure of Depression in Schools
Student Investigator: Alexa Algios, Christina Trivelli, Stephanie Hernández, Jared Band

This project seeks to create and validate a progress monitoring tool for depressive symptoms that is appropriate for use in a school setting. The successful implementation of evidence-based social-emotional interventions for students requires the use brief, psychometrically sound, and change sensitive assessment tools to continually monitor treatment progress. Despite the widespread availability of progress monitoring measures assessing academic and externalizing behavior functioning, limited evidence is available supporting brief progress monitoring measures for students' mental health in school. In particular, such tools are needed to better monitor school-based treatment progress for depressive disorders in youth. Recently, Cook and colleagues (2013) proposed a four-stage model for creating brief behavior rating scales for use as progress monitoring tools in school settings. This project will apply the model to create and validate a progress monitoring tool for depressive symptoms that is appropriate for use in a school setting.


---
Feasibility, Acceptability, and Initial Outcomes of a Group Treatment for Depression Among Cultural Minority and Immigrant High School Students
Student Investigator: Allison M. Hill

Despite the well-known efficacy of evidence-based treatments (EBTs) in treating depression in youth, fewer studies have examined the effectiveness of EBTs among diverse ethnic and cultural minority, immigrant youth. Using a participatory action research approach, this study seeks to support the development and implementation of a culturally-adapted intervention for depressed immigrant adolescents in schools. As an initial step, the feasibility, acceptability, and initial effectiveness of a group treatment for depression among cultural minority and immigrant high school students is being assessed. Both quantitative and qualitative results from the examination of this implementation will inform future efforts to culturally adapt and transport EBTs into school settings for diverse, immigrant youth.

---
Acceptability and Effectiveness of a Psychoeducational Training for Immigrant Parents of Adolescents
Student Investigator: Anindita Rao

Existing literature has underscored the importance of healthy parent-adolescent communication in preventing internalizing disorders in adolescents. Using a participatory action research approach, a psycho-educational parent training was developed to focus on the critical facets of parent-adolescent communication with the goal of improving mental health outcomes in immigrant youth. This study seeks to examine the acceptability and effectiveness of this psychoeducational parent training. Results will inform future efforts in delivering preventative psycho-educational trainings with ethnic minority populations.
---
Barriers to Psychological Help Seeking in Immigrant Youth: A Qualitative Exploration in Schools
Student Investigators: Alexa Algios, Kevin Rustam, Suchun Dong

This study examines barriers to psychological help-seeking behaviors among immigrant youth aged 18 or younger. It seeks to clarify the role of key cultural variables thought to be deterrents to the utilization of traditional mental health services for immigrant youth, such as family expectations and stigma. Using focus group methodology, this study hopes to gain a better understanding of potential barriers to help-seeking behaviors in this population in order to reduce ethnic disparities in mental health service utilization.

---
Evaluation of a Suicide Prevention Training for Secondary School Teachers in Guyana
Student Investigator: Sarika Persaud

Guyana, a country in South America, has a high rate of youth depression and one of the highest suicide rate among adolescents in the world. School based efforts to help address these concerns are needed. Using a participatory action research approach, this study seeks to develop and examine a school-based training for secondary school teachers in Guyana. Secondary school teachers will learn to identify signs of internalizing disorders in adolescents in their school, as well as increase their comfort in how to best to attend to these concerns in schools, including how to efficiently refer these students to appropriate channels for receiving help.

---
---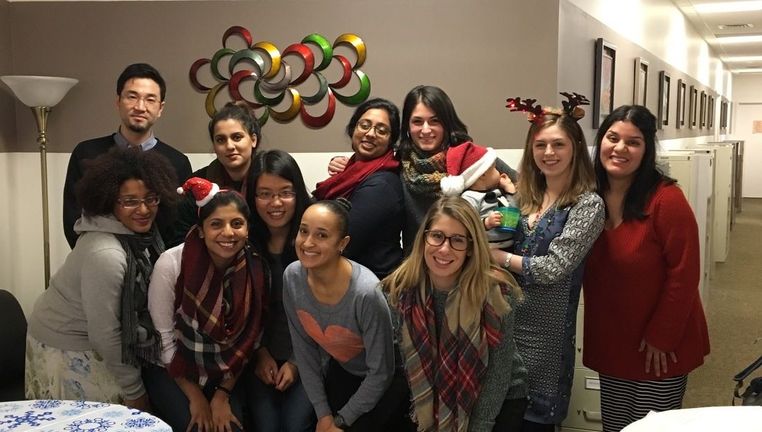 ---