Pace University
Lubin School of Business
1, Pace Plaza, New York, NY 10038
Tel: (212) 618-6518
Fax: (212) 618-6410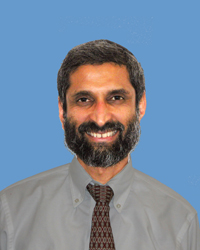 P.V. Viswanath, Ph. D, is Professor of Finance at Pace University's Lubin School of Business where he teaches both graduate and undergraduate students. PV also serves as a consultant to the financial industry in the areas of margin policy and dividend policy, and has been a financial consultant to start-up businesses. He received his undergraduate degree in economics and statistics from the University of Bombay, his M.B.A in management science from the University of Kentucky, an M.B.A. in economics and management science and PhD in finance from the University of Chicago.
He is the author of numerous educational publications, research articles and papers. One of his recent articles is, "Bondholder-Stockholder Conflict: Contractual Covenants vs. Court-Mediated Ex-post Settling-Up," which was published in The Review of Quantitative Finance and Accounting. His research spans the areas of corporate finance, investments, insurance, Law and Economics and the application of economics to Jewish Law. PV has conducted professional development programs on Interest Rate Risk Management and Advanced Fixed Income Securities Management in Bangalore and Bombay, India, and has been an instructor at the New York Society of Security Analysts.
At Pace, he is also Director of the Global Portfolio Analysis Center (G-PACT). Click here for the calendar.